Commemorative Paver & Bench Program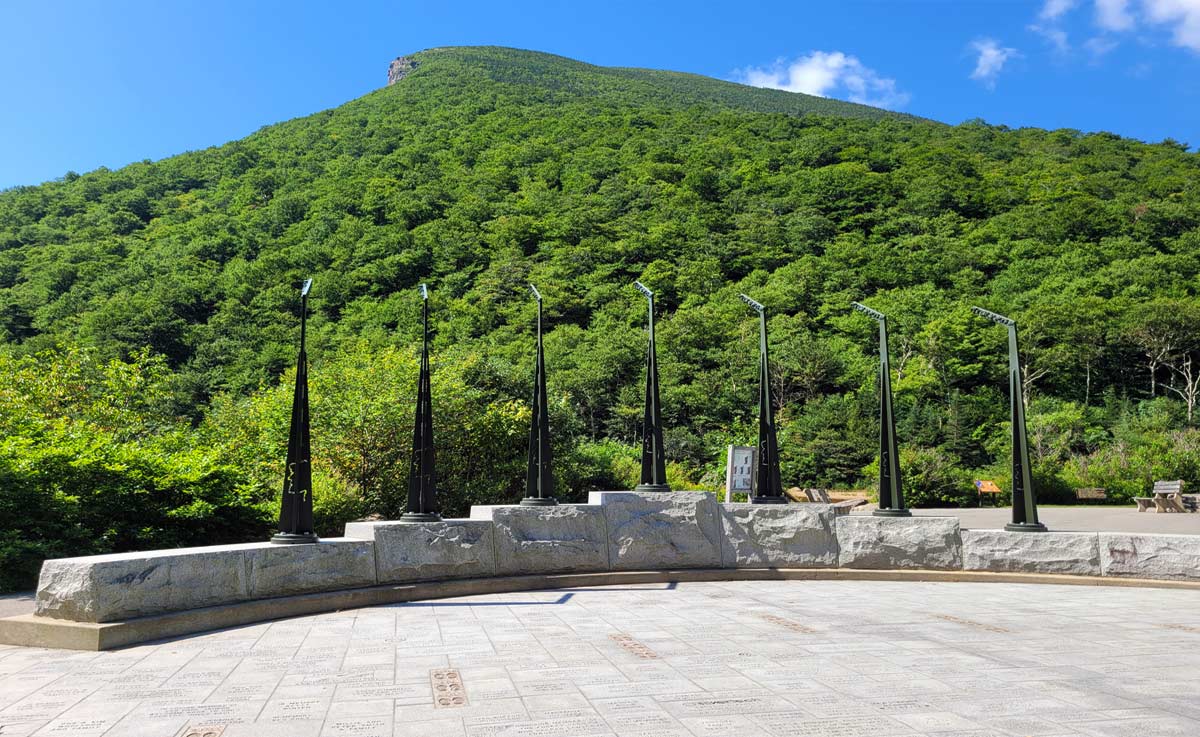 The Profile, or Old Man of the Mountain, was one of the best-known natural rock formations in the country. The jagged outline of the Old Man's profile could be viewed by travelers on the road through the notch or from the shore of Profile Lake.
On May 3, 2003, the Old Man of the Mountain collapsed sometime during the night hours. While the public lamented the loss, there was widespread agreement that rebuilding on the cliff was not appropriate. The state geologist confirmed that the mountainside rock was too unstable to safely support construction. A new non-profit organization, the Old Man of the Mountain Legacy Fund, stepped forward to create a privately-funded monument to the beloved state symbol.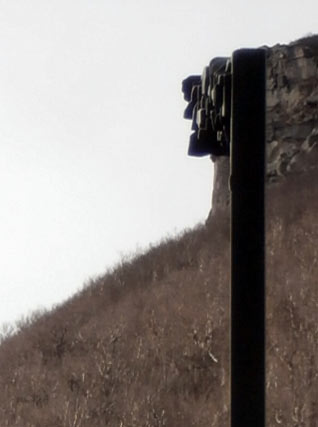 Today, visitors can follow a scenic pathway to Profile Lake and the new Old Man of the Mountain Profiler Plaza. Sculptors Ron Magers and Shelly Bradbury created a series of steel profiler rods which point toward the cliff where the Old Man once stood. When a visitor sights along the edge of one of the rods, the Old Man's profile comes into view.
Engraved granite pavers and benches completed the plaza. With its lakeside setting, surrounded by majestic peaks and breathtaking scenery, the plaza is a beautiful new addition to Franconia Notch State Park's many popular visitor attractions.

In Rememberance of Richard Freeman "Dick" Hamilton
Founder and President Emeritus
February 13, 1936 - July 20, 2022
Dick was considered to be the father of modern White Mountains tourism.When the Old Man of the Mountains fell, he was devastated and made it his mission to create a lasting and fitting monument to his "Boss". He and a dedicated group of volunteers made it their mission to raise funds through private donation and construct the Profile Plaza. In lieu of flowers, the family asks that you make a memorial contribution in his name to the Profile Legacy Fund for the preservation of the Old Man of the Mountain. Click here to donate.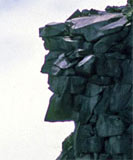 Geology of the Old Man of the Mountain
Glacial Ice • Conway Granite • How long was the Old Man there?
Old Man Geology →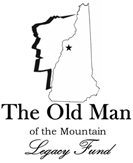 A limited supply of Commemorative Paver & Bench are now available!
How to order a Paver or Bench →


19 years after collapse, remembering the Old Man of the Mountain